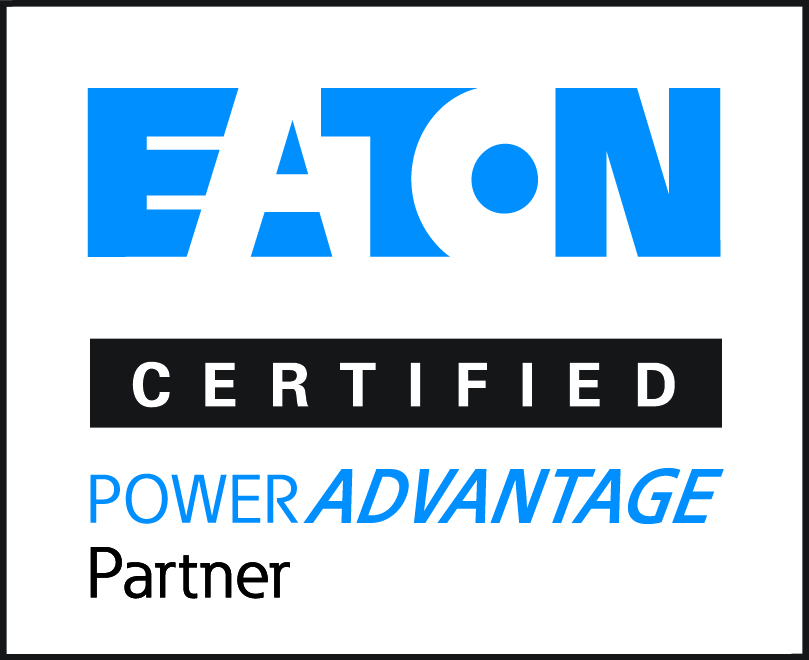 Eaton REPO Rack PDU

Power distribution unit for IT equipment

Eaton Products
REPO Rack PDU Models - 1U Rackmount - Single-Phase
Eaton REPO Rack PDU, 1U, Black, No MTD, Latching, 1.92 kW max, 110-125V, 16A, Single-phase, 9 ft cord, Breaker: 2P 15A, Input: L5-20P, Output: (10) 5-15R
#TPC10-A-3060R
Our Price: $1,341.81
Eaton REPO Rack PDU, 1U, Black, 1.92 kW max, 110-125V, 16A, Single-phase, 9 ft cord, Breaker: 1P 20A, Input: L5-20P, Output: (10) 5-20R
#TPC115-10-3775
Our Price: $923.47
Eaton REPO Rack PDU, 1U, Black, 1.44 kW max, 110-125V, 12A, Single-phase, 9 ft cord, Breaker: 1P 15A, Input: 5-15P, Output: (10) 5-15R
#TPC115-10-A-LT
Our Price: $783.59
More pricing below, click here!
Remote emergency power off (REPO) rack PDUs enable immediate and complete power off control from one button. These PDUs are hardwired and the power off switch can be housed anywhere in the data center for quick and easy access, should the need for immediate shutdown arise.
Avoid unintended activations
The remote panel can be installed away from high risk areas.
3-year warranty
Comprehensive coverage and support for your PDU.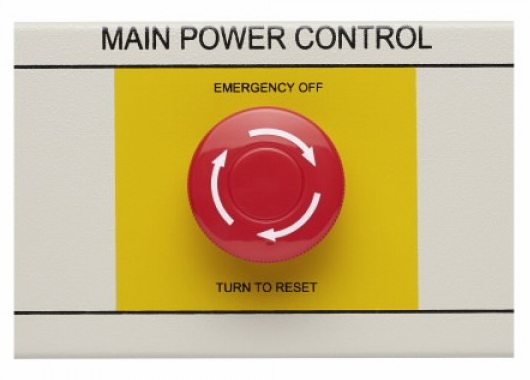 Pricing Notes:
Pricing and product availability subject to change without notice.
Eaton Products
REPO Rack PDU Models - 1U Rackmount - Single-Phase
Eaton REPO Rack PDU, 1U, Black, No MTD, Latching, 1.92 kW max, 110-125V, 16A, Single-phase, 9 ft cord, Breaker: 2P 15A, Input: L5-20P, Output: (10) 5-15R
#TPC10-A-3060R
Our Price: $1,341.81
Eaton REPO Rack PDU, 1U, Black, 1.92 kW max, 110-125V, 16A, Single-phase, 9 ft cord, Breaker: 1P 20A, Input: L5-20P, Output: (10) 5-20R
#TPC115-10-3775
Our Price: $923.47
Eaton REPO Rack PDU, 1U, Black, 1.44 kW max, 110-125V, 12A, Single-phase, 9 ft cord, Breaker: 1P 15A, Input: 5-15P, Output: (10) 5-15R
#TPC115-10-A-LT
Our Price: $783.59
Eaton REPO Rack PDU, 1U, Black, No MTD, Latching, 1.44 kW max, 110-125V, 12A, Single-phase, 9 ft cord, Breaker: 1P 15A, Input: 5-15P, Output: (10) 5-15R
#TPC115-10-A-LTR
Our Price: $1,127.00
Eaton REPO Rack PDU, 1U, Black, 2.88 kW max, 110-125V, 24A, Single-phase, 15 ft cord, Breaker: 2P 15A, Input: L5-30P, Output: (10) 5-20R
#TPC115-10-C
Our Price: $649.57
Eaton REPO Rack PDU, 1U, Black, No MTD, Latching, 2.88 kW max, 110-125V, 24A, Single-phase, 15 ft cord, Breaker: 2P 15A, Input: L5-30P, Output: (10) 5-20R
#TPC115-10-C-LTR
Our Price: $1,221.00
Eaton REPO Rack PDU, 1U, Black, No MTD, Latching, 2.88 kW max, 110-125V, 24A, Single-phase, 15 ft cord, Breaker: 2P 15A, Input: L5-30P, Output: (10) 5-20R
#TPC115-10-D-LTR
Our Price: $1,222.00
Eaton REPO Rack PDU, 1U, Black, MTD, Standard, 1.44 kW max, 110-125V, 12A, Single-phase, 15 ft cord, Breaker: 1P 15A, Input: 5-15P, Output: (10) 5-15R
#TPC115-10A-MTR
Our Price: $1,298.00
Eaton REPO Rack PDU, 1U, Black, No MTD, Standard, 1.44 kW max, 110-125V, 12A, Single-phase, 15 ft cord, Breaker: 1P 15A, Input: 5-15P, Output: (10) 5-15R
#TPC115-10A-R
Our Price: $1,298.00
Eaton REPO Rack PDU, 1U, Black, MTD, Latching, 1.92 kW max, 110-125V, 16A, Single-phase, 15 ft cord, Breaker: 1P 20A, Input: 5-20P, Output: (10) 5-20R
#TPC115-10A2-LMR
Our Price: $1,182.00
Eaton REPO Rack PDU, 1U, Black, No MTD, Latching, 1.92 kW max, 110-125V, 16A, Single-phase, 15 ft cord, Breaker: 1P 20A, Input: 5-20P, Output: (10) 5-20R
#TPC115-10A2-LTR
Our Price: $1,201.24
Eaton REPO Rack PDU, 1U, Black, MTD, Standard, 1.92 kW max, 110-125V, 16A, Single-phase, 15 ft cord, Breaker: 1P 20A, Input: 5-20P, Output: (10) 5-20R
#TPC115-10A2-MTR
Our Price: $1,429.91
Eaton REPO Rack PDU, 1U, Black, No MTD, Standard, 1.92 kW max, 110-125V, 16A, Single-phase, 15 ft cord, Breaker: 1P 20A, Input: 5-20P, Output: (10) 5-20R
#TPC115-10A2-R
Our Price: $1,407.00
Eaton REPO Rack PDU, 1U, Black, MTD, Latching, 2.88 kW max, 110-125V, 24A, Single-phase, 15 ft cord, Input: L5-30P, Output: (10) 5-15R
#TPC115-10C-LMR
Our Price: $1,221.00
Eaton REPO Rack PDU, 1U, Black, MTD, Standard, 2.88 kW max, 110-125V, 24A, Single-phase, 15 ft cord, Input: L5-30P, Output: (10) 5-15R
#TPC115-10C-MTR
Our Price: $1,404.00
Eaton REPO Rack PDU, 1U, Black, No MTD, Standard, 2.88 kW max, 110-125V, 24A, Single-phase, 15 ft cord, Input: L5-30P, Output: (10) 5-15R
#TPC115-10C-R
Our Price: $1,404.00
Eaton REPO Rack PDU, 1U, Black, 2.88 kW max, 110-125V, 24A, Single-phase, 15 ft cord, Breaker: 2P 150A, Input: L5-30P, Output: (8) 5-20R
#TPC115-10D-3520
Our Price: $1,151.54
Eaton REPO Rack PDU, 1U, Black, No MTD, Standard, 2.88 kW max, 110-125V, 24A, Single-phase, 15 ft cord, Input: L5-30P, Output: (8) 5-20R
#TPC115-10D-352R
Our Price: $1,792.00
Eaton REPO Rack PDU, 1U, Black, MTD, Latching, 2.88 kW max, 110-125V, 24A, Single-phase, 15 ft cord, Input: L5-30P, Output: (10) 5-20R
#TPC115-10D-LMR
Our Price: $1,222.00
Eaton REPO Rack PDU, 1U, Black, MTD, Standard, 2.88 kW max, 110-125V, 24A, Single-phase, 15 ft cord, Input: L5-30P, Output: (10) 5-20R
#TPC115-10D-MTR
Our Price: $1,407.00
Eaton REPO Rack PDU, 1U, Black, No MTD, Standard, 2.88 kW max, 110-125V, 24A, Single-phase, 15 ft cord, Input: L5-30P, Output: (10) 5-20R
#TPC115-10D-R
Our Price: $1,525.00
REPO Rack PDU Models - 2U Rackmount - Single-Phase
Eaton REPO Rack PDU, 2U, Black, 1.92 kW max, 100-127V, 16A, Single-phase, 5-20P input, 10 ft cord, Output: (8) 5-20R Switched and (4) 5-20R
#PC125-A2-LTR
Our Price: $1,302.00
Eaton REPO Rack PDU, 2U, Black, 2.88 kW max, 110-125V, 24A, Single-phase, 15 ft cord, Output: (12) 5-15
#PC125-C-LT
Our Price: $655.71
Eaton REPO Rack PDU, 2U, Black, 5.76 kW max, 200-240V, 24A, Single-phase, L6-30P input, 15 ft cord, Output: (8) 6-15R Switched and (4) 6-15R
#PC125-F-LTR
Our Price: $1,528.57
Eaton REPO Rack PDU, 2U, Black, 2.4 kW max, 110-125V, 208-240V, 10A, Single-phase, C14 input, 0 ft cord, Output: (8) C13
#PC2679-1
Our Price: $1,275.00
Eaton REPO Rack PDU, 2U, Black, 2.4 kW max, 110-125V, 208-240V, 12A, Single-phase, 0 ft cord, Input: (10) C14, Output: (16) C13 Receptacle
#PC2679-1-5560R
Our Price: $3,545.45
Eaton REPO Rack PDU, 2U, Black, 2.4 kW max, 110-125V, 208-240V, 10A, Single-phase, 0 ft cord, Input: (2) C14, Output: (4) C13
#PC2679-1R
Our Price: $1,850.35
REPO Rack PDU Models - 2U Rackmount - Split-Phase
Eaton REPO Rack PDU, 2U, Black, 5.76kW max, 120 to 240V, 24 A, Split-Phase, 15 ft cord, Input: L14-30P, Output: (2) NEMA 5-15R and (8) NEMA 6-15R
#PC874-F-2241
Our Price: $2,062.00
REPO Rack PDU Models - 2U Rackmount - Three-Phase
Eaton REPO Rack PDU, 2U, Black, 8.65 kW max, 120/208V, 24A, Three-phase, L21-30P input, 15 ft cord, Output: (14) 5-20
#PC2641-D-FF
Our Price: $1,490.57
Eaton REPO Rack PDU, 2U, Black, MTD, Latching, 8.64 kW max, 120/208V, 24A, Three-phase, L21-30P input, 15 ft cord, Output: (12) 5-20 Switched and (2) 5-20
#PC2641-D-LMR
Our Price: $2,311.00
Eaton REPO Rack PDU, 2U, Black, No MTD, Latching, 8.64 kW max, 120/208V WYE, 24A, Three-phase WYE, L21-30P input, 15 ft cord, Outlet: (12) 5-20 Switched and (2) 5-20
#PC2641-D-LTR
Our Price: $2,348.51
Eaton REPO Rack PDU, 2U, Black, MTD, Standard, 8.64 kW max, 120/208V WYE, 24A, Three-phase WYE, L21-30P input, 15 ft cord, Output: (12) 5-20 Switched and (2) 5-20
#PC2641-D-MTR
Our Price: $2,345.56
Eaton REPO Rack PDU, 2U, Black, 8.64 kW max, 120/208V WYE, 24A, Three-phase WYE, L21-30P input, 15 ft cord, Output: (12) 5-20 Switched and (2) 5-20
#PC2641-D-R
Our Price: $2,348.51
Eaton REPO Rack PDU, 5U, Black, 17.28 kW max, 120/208V WYE, 48A, Three-phase WYE, 5P TB input, 9 ft cord, Output: (1) L15-30R, (4) 5-15R, (3) L5-30R, (6) L6-30R, (6) MIL
Eaton REPO Rack PDU, 2U, Black, MTD, Standard, 11.04 kW max, 120/208V WYE or 230/400V WYE, 16A, Three-phase WYE, 0 ft cord, Input: 5-PT Terminal Block, Output: (12) C13 Switched and (2) C13 Unswitched
#PC302-I-MTR
Our Price: $2,175.00
Eaton REPO Rack PDU, 2U, Black, 11.04 kW max, 120/208V WYE or 230/400V WYE, 16A, Three-phase WYE, 0 ft cord, Input: 5-PT Terminal Block, Output: (12) C13 Switched and (2) C13 Unswitched
#PC302-I/MTD
Our Price: $1,210.00
Eaton REPO Rack PDU, 2U, Gold, 8.64 kW max, 120/208V WYE, 24A, Three-phase WYE, 15 ft cord, Input: L21-30, Output: (10) 5-20, (2) 5-15, (2) 6-15
#PC3368-3511
Our Price: $2,038.00
Eaton REPO Rack PDU, 2U, Gold, 8.64 kW max, 120/208V WYE, 24A, Three-phase WYE, 15 ft cord, Input: L21-30, Output: (8) 5-20 and (2) L21-20
#PC3383
Our Price: $4,024.00
Eaton REPO Rack PDU, 2U, Black, 8.64 kW max, 120/208V WYE, 24A, Three-phase WYE, 15 ft cord, Input: (1) NEMA L21-30, Output: (6) 5-20, (2) 5-20, (3) L21-30
#PC3554R
Our Price: $3,300.50
Eaton REPO Rack PDU, 2U, Black, 120/208V or 230/400V, 24A, Three-Phase, Input: (1) L21-30 PLUG, Output: (20) C13 Switched and (3) C13 Unswitched
#PC6000R
Our Price: $6,193.27
Eaton REPO Rack PDU, 2U, Black, No MTD, Standard, 8.64 kW, 120/208V, 24A, Three-Phase, 15 ft cord, Input: L21-30P, Output: (18) 5-20R
#PC726-D-R
Our Price: $3,351.41
Eaton REPO Rack PDU, 2U, Black, 8.64 kW max, 120/208V WYE, 24A, Three-phase WYE, 15 ft cord, Breaker: (1) 4P 30A and (1) 1P 20A, Breaker: 4P 30A and 1P 20A
#PC975-1969
Our Price: $1,764.00
Eaton REPO Rack PDU, 2U, Black, MTD, Latching, 8.64 kW max, 120/208V WYE, 24A, Three-phase WYE, 15 ft cord, Breaker: (1) 4P 30A and (1) 1P 20A, Input: L21-30, Output: (8) 5-20R and (3) L21-30R
#PC975-1969-LTR
Our Price: $2,440.00
Eaton REPO Rack PDU, 2U, Black, 8.64 kW max, 120/208V WYE, 24A, Three-phase WYE, 15 ft cord, Breaker: (1) 4P 30A and (1) 1P 20A, Input: L21-30P, Output: (8) 5-20R and (3) L21-30R
#PC975-1969/LT
Our Price: $1,790.49
Eaton REPO Rack PDU, 2U, Black, MTD, Standard, 8.64 kW max, 120/208V WYE, 24A 3P, Three-phase WYE, 15 ft cord, Breaker: 4P 30A and 1P 20A, Input: L21-30, Output: (8) 5-20R and (3) L21-30R
#PC975-1969R
Our Price: $2,440.00
Eaton REPO Rack PDU, 2U, Black, 8.64 kW max, 120/208V WYE, 24A, Three-phase WYE, 15 ft cord, Breaker: (1) 4P 30A and (3) 1P 15A, Input: L21-30, Output: (8) 5-15R and (3) L5-30R
#PC975-2109
Our Price: $1,547.00
Eaton REPO Rack PDU, 2U, Black, No MTD, Latching, 8.64 kW max, 120/208V WYE, 24A, Three-phase WYE, 15 ft cord, Breaker: (1) 4P 30A and (4) 1P 15A, Input: L21-30, Output: (8) 5-15R and (3) L5-30R
#PC975-2109-LTR
Our Price: $2,440.00
Eaton REPO Rack PDU, 2U, Black, MTD, Standard, 8.64 kW max, 120/208V WYE, 24A, Three-phase WYE, 15 ft cord, Breaker: (1) 4P 30A and (4) 1P 15A, Input: L21-30,, Output: (8) 5-15R and (3) L5-30R
#PC975-2109R
Our Price: $2,440.00
Eaton REPO Rack PDU, 2U, Black, MTD, Standard, 8.64 kW max, 120/208V WYE, 24A, Three-phase WYE, 15 ft cord, Breaker: (1) 4P 30A, (1) 1P 20A, (3) 1P 30A, Input: L21-30, Output: (8) 5-15R and (3) L5-30R
#PC975-2235R
Our Price: $3,477.00
Eaton REPO Rack PDU, 2U, Black, No MTD, Latching, 8.64 kW max, 208V Delta, 24A, Three-phase, 15 ft cord, Breaker: (1) 3P 30A and (3) 2P 20A, Input: L15-30P, Output: (6) 6-20R and (3) L15-30R
#PC975-3387-LTR
Our Price: $3,329.13
Eaton REPO Rack PDU, 2U, Black, MTD, Standard, 8.64 kW max, 208V Delta, 24A, Three-phase, 15 ft cord, Breaker: (1) 3P 30A and (3) 2P 20A, Input: L15-30P, Output: (6) 6-20R and (3) L15-30R
#PC975-3387R
Our Price: $3,329.13
Eaton REPO Rack PDU, 2U, Black, 8.64 kW max, 120/208V WYE, 24A, Three-phase WYE, 15 ft cord, Breaker: (1) 4P 30A and (3) 1P 15A, Input: L21-30P, Output: (8) 5-15R and (3) 5-30R
#PC975-3774
Our Price: $1,686.00
Eaton REPO Rack PDU, 2U, Black, 8.64 kW max, 120/208V WYE, 24A, Three-phase WYE, 15 ft cord, Breaker: (1) 4P 30A, (1) 1P 20A, (3) 2P 20A, Input: L21-30P, Output: (8) 5-20R and (3) L6-20R
#PC975-LT
Our Price: $1,659.00
Eaton REPO Rack PDU, 2U, Black, No MTD, Latching, 8.64 kW max, 120/208V WYE, 24A, Three-phase WYE, 15 ft cord, Breaker: (1) 4P 30A, (1) 1P 20A, (3) 2P 20A, Input: L21-30P, Output: (8) 5-20R and (3) L6-20R
#PC975-LTR
Our Price: $2,490.75
Eaton REPO Rack PDU, 2U, Black, MTD, Standard, 8.64 kW max, 120/208V WYE, 24A, Three-phase WYE, 15 ft cord, Breaker: (1) 4P 30A, (1) 1P 20A, (3) 2P 20A, Input: L21-30P, Output: (8) 5-20R and (3) L6-20R
#PC975-R
Our Price: $2,451.00
REPO Rack PDU Models - 2U Rackmount
Eaton REPO Rack PDU, 2U, Black, 120V, 24A, Input: Terminal block, Output: (4) L5-30R
#PC2651-1R
Our Price: $4,392.79
Eaton REPO Rack PDU, 2U, Black, 240V, 24A, Input: Terminal block, Output: (4) L6-30R
#PC2651-2R
Our Price: $4,763.22
Eaton REPO Rack PDU, 2U, Black, 5.76kW max, 100-240V, 24A, Input: 3-PT Terminal Block, Output: (12) C13 Switched and (2) C13 Unswitched
#PC5585-CF-2654R
Our Price: $2,953.55
Eaton REPO Rack PDU, 2U, Black, 5.76kW max, 100-240V, 24A, Input: 3-PT Terminal Block, Output: (12) C13 Switched and (2) C13 Unswitched
#PC5585-CF1-MTR
Our Price: $2,283.00
REPO Rack PDU Models - 3U Rackmount - Single-Phase
Eaton REPO Rack PDU, 3U orientation, Gold finish, 28.80 kVA max, 110-125V, 120/208VB, 80A, Single-phase, 50-60 Hz, 400 Hz, (1) single-pole 15A, (1) three-pole 100A breaker, Input: 5-15P & 5100B5W, Output: (2) 5-15R & (1) 5100R5W
#PC2970-100
Our Price: $8,077.36
REPO Rack PDU Models - 3U Rackmount - Three-Phase
Eaton REPO Rack PDU, 3U, Black, 16.56 kW max, 120/208V WYE, 230/400V WYE, 24A, Three-phase WYE, Input: IEC 532P6W Plug, Output: (1) IEC 532R6W, (4) C19, (12) C13
#PC2672-1R
Our Price: $4,732.84
Eaton REPO Rack PDU, 3U, Black, 16.56 kW max, 120/208V WYE, 230/400V WYE, 24A, Three-phase WYE, 5 ft cord, Input: IEC 60309 (532P6W), Output: (12) C13 and (4) C19
#PC2672-3389
Our Price: $3,391.00
Eaton REPO Rack PDU, 3U, Black, 208V, 48A, Three-Phase, Input: Hardwire, Output: (3) L15-20, (12) C13 Switched and (3) C13 Unswitched
#PC6001R
Our Price: $6,528.24
REPO Rack PDU Models - 5U Rackmount - Three-Phase
Eaton REPO Rack PDU, 5U, Black, 17.28 kW max, 120/208V WYE, 48A, Three-phase WYE, 5P TB input, 9 ft cord, Output: (1) L15-30R, (4) 5-15R, (3) L5-30R, (6) L6-30R, (6) MIL
REPO Rack PDU Models - Remote Control Panel
Eaton REPO Rack PDU, 1U, Black, Remote Control Panel, (1) EPO, 15 ft cord, Input: N/A, Output: N/A
#RCP100-BLK
Our Price: $269.00
Eaton REPO Rack PDU, 1U, Black, Remote Control Panel, (1) EPO, 15 ft cord, TAA, Input: N/A, Output: N/A
#RCP100-BLK-LT
Our Price: $307.00
Eaton REPO Rack PDU, 1U, Gray, Remote Control Panel, (1) EPO, 15 ft cord, Input: N/A, Output: N/A
#RCP100-GRY
Our Price: $268.00
Eaton REPO Rack PDU, 1U, Gray, Remote Control Panel, (1) EPO, 15 ft cord, TAA, Input: N/A, Output: N/A
#RCP100-GRY-LT
Our Price: $307.00
Eaton REPO Rack PDU, 2U, Gray, Remote Control Panel, (1) EPO, 1.44 kW max, 110-125V, 12A, Single-phase, 6 ft cord, Input: 5-15P, Output: (2) 5-15R
#RCP200-GRY
Our Price: $481.00
Eaton REPO Rack PDU, 2U, Gray, Remote Control Panel, (1) EPO, 1.44 kW max, 110-125V, 12A, Single-phase, 6 ft cord, Input: 5-15P, Output: (2) 5-15R
#RCP200-GRY-LT
Our Price: $532.00