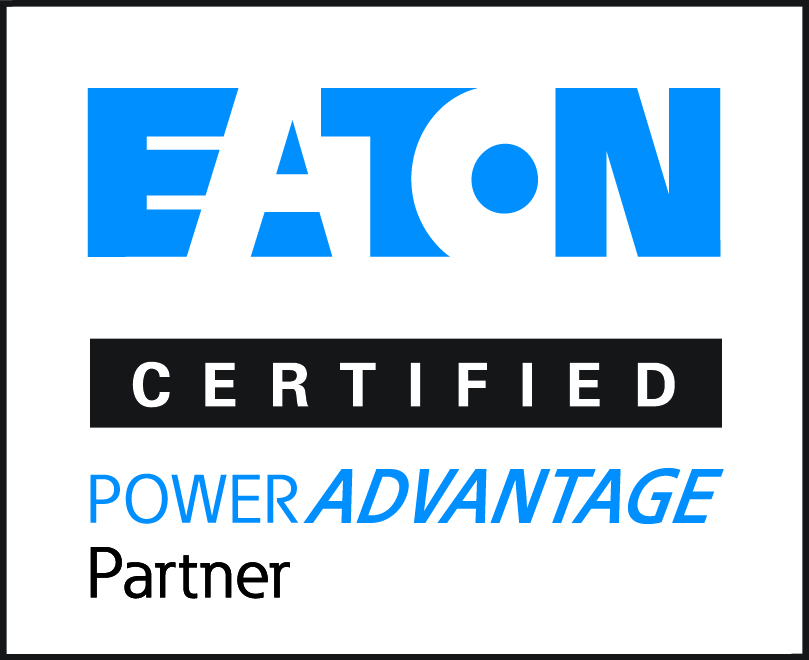 Eaton Emergency Lighting UPS

Uninterruptible Power Supply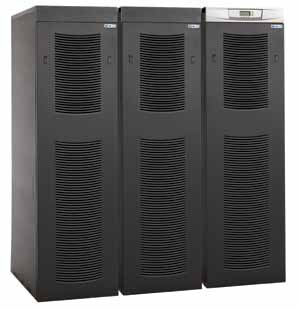 Emergency Lighting UPS
277V split-phase
208V three-phase
480V/277V three-phase
Overview:
Emergency lighting requirements and related building codes are vital in commercial structures to facilitate occupant egress during a building fire or other emergency situation. Eaton's emergency lighting UPSs are UL 924 tested and certified, providing the industry's highest capacity and smallest footprint solution.
Eaton's Emergency Lighting UPS solutions are perfect for:
Hospitals
Schools
Government buildings
Office buildings
Manufacturing facilities
Hotels
Commercial buildings
Eaton meets the strict standards for UL 924 Compliance
Providing you confidence in your emergency lighting solution
90 minutes of backup
All Eaton emergency lighting UPS solutions are configured with external line and match battery cabinets to provide 90 minutes of backup time, which is required by the UL 924 standard
Manually operated test switch
The emergency lighting product line features manually operated test switches for conducting the mandated standard equipment tests.
Protected test switch and interface
In accordance with the standard, the manually operated test switch and interface are protected from accidental operation and protected from non-authorized users.
In order to avoid building/safety code inspection delays during the commissioning of new facilities or retrofits of existing facilities, emergency lighting systems must be UL 924 listed. Remember only systems supplied from one manufacturer that are tested and approved by UL can carry the UL 924 listing.
Eaton's UPSs are backed by an extensive service network of over 240 field technicians, providing prompt service, full maintenance and stocked replacement parts not available from other vendors or providers.
Connectivity & manageability
Enhanced communication capabilities
UL 924 UPSs are equipped with a variety of standard communications features for network connectivity and remote management applications, including:
RS-232 serial port
Two X-Slot® communication bays
Relay output contacts
Two programmable signal inputs
Centralized control and visibility
Intelligent Power Manager software for monitoring
Eaton's Intelligent Power Manager (IPM) software allows the consolidation of monitoring and management of your emergency lighting UPSs. Any PC with an Internet browser and network connection can access status and power conditions of Eaton's emergency lighting UPSs, providing you the comfort that your systems are operating correctly.
IPM software is free for monitoring up to 10 devices. For locations with more than 10 devices, licenses can be purchased based on the number of units to be monitored.
Service:
Proven warranty and support services
Customers consistently rank Eaton number one in providing quality service; our comprehensive, world-class solutions are designed to improve costs, uptime, reliability, power quality and safety. With 240 field service technicians in North America and 1,200 international authorized service providers, Eaton has more service personnel than any other UPS manufacturer, coverage that ensures your emergency lighting and egress solutions are addressed in a timely fashion. The standard factory warranty covers:
System warranty: One year parts / 90 days labor
Battery warranty: Two years parts / 90 days labor
Extensive service options for enhanced reliability
For support beyond the warranty period, Eaton offers enhanced service options including onsite startup, corrective and preventive maintenance, battery solutions, training, remote monitoring and factory spare parts and upgrades. Customizable three-phase UPS services packages allow customers to select the plan that provides the right combination of system uptime, convenience and value.
eNotify Remote Monitoring
Eaton's optional eNotify Remote Monitoring Service provides 24x7 real-time monitoring of the UPS and battery systems and alerts both service technicians and the customer when a problem is detected. Proactive monitoring enables technical experts to respond immediately to more than 40 alarm conditions and, in many cases, resolve issues remotely with minimal or no downtime. Additional eNotify benefits include:
One-way outbound status and event e-mails for security and reliability
Fast diagnosis and notification of critical alarms
Monthly customer reports including power event logs and overall UPS and battery health summaries
Specifications:
Product Snapshot
Power Rating
10-30 kVA
Voltage
208/277/480 Vac
Frequency
50/60 Hz
Configuration
Tower
Product Series
Powerware
277V split-phase
Part Number
Power Rating(VA/Watts)
Input Plug
Output Receptacles
277V 10 kVA / 7.2 kW

10000 / 7200
Hardwired
Hardwired
277V 15 kVA / 9 kW

15000 / 9000
Hardwired
Hardwired
208V three-phase
Part Number
Power Rating(VA/Watts)
Input Plug
Output Receptacles
208V 10 kVA / 8.5 kW

10000 / 8500
Hardwired
Hardwired
208V 15 kVA / 13.1 kW

15000 / 13100
Hardwired
Hardwired
208V 20 kVA / 18 kW

20000 / 18000
Hardwired
Hardwired
208V 30 kVA / 24 kW

30000 / 24000
Hardwired
Hardwired
208V 30 kVA / 27 kW

30000 / 27000
Hardwired
Hardwired
480V/277V three-phase
Part Number
Power Rating(VA/Watts)
Input Plug
Output Receptacles
480V 20 kVA / 18 kW

20000 / 18000
Hardwired
Hardwired
480V 30 kVA / 24 kW

1000 / 600
Hardwired
Hardwired
480V 30 kVA / 27 kW

1500 / 900
Hardwired
Hardwired