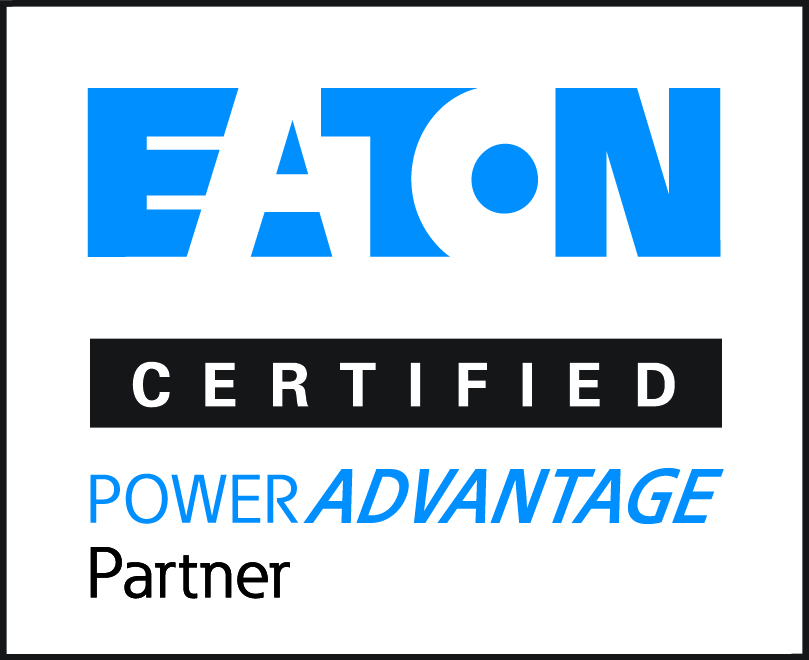 Eaton 9315 UPS

Uninterruptible Power Supply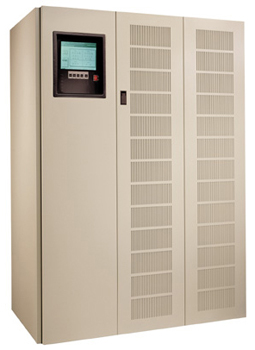 Sorry, this product is no longer available, please contact us for a replacement.
Overview:
The pursuit of 100% availability
With technology fundamental to business survival, it's no wonder that IT managers, facility managers and CIOs feel increasing pressure to achieve zero downtime. As availability requirements rise, so does the search for the most reliable power protection system with the most advanced technology.
The 24x7 world is nothing new to us. For more than 40 years, that's exactly what our customers have demanded we address. Whether it's the NASA facility, the FAA radar sites or CitiBank's data center, Eaton has delivered maximum uptime to the most critical systems. So when we say we understand the pressure of "no downtime," you can be sure we really mean it.
The Eaton 9315 UPS
The 9315 UPS Models gives you maximum flexibility, reliability and system availability for your entire enterprise, whether it's in a single building or spread around the world. With the highly reliable hardware, sophisticated power management software, and a multitude of accessories and options, combined with world class service, the 9315 offers the power solution – and system availability – that lets you get down to the business of your business.
Key features elements of the 9315 include:
Communications
Battery management system
Intelligent input filter
Powerware Hot SyncTM technology for high reliability parallel systems
More than just the workhorse for data centers, facilities and network solutions, the 9315 UPS uses intelligent communications and parallel configurations for maximum uptime, and 99.9999% availability. A fundamental element of many enterprise solutions, the 9315 is used by some of the most mission-critical applications in the world, including NASA, Bank of America, E*Trade, Citibank, and the New York Stock Exchange.
The 9315 provides high efficiency operation, resulting in lower operating costs, less heat generation, cooler UPS components, and ultimately, higher reliability. High operating efficiency and superior cooling design allow the UPS to operate reliably under extreme environmental conditions.

Features: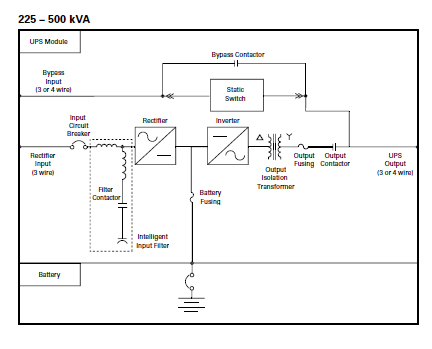 Double-Conversion Technology Double-conversion online technology protects the critical load from any power variations on the input
DC Expert® Monitors and maintains battery health; provides state-of-charge and dynamically updates battery time remaining information
Network Access Optional adapters provide LAN connectivity and SNMP compatibility
Remote Notify UPS initiates outcall for user-selected events
Intelligent Input Provides superior generator interface and additional isolation between input and output
Intelligent Design Reduced component count significantly reduces single point-of-failure
Monitor Panel Provides single-button controls to easily access data about UPS status
Intelligent Controls with DSP Digital signal processing provides more pristine output signal
True PWM Technology High speed DSP enables IGBTs to work at their highest capacity, increasing system reliability and ensuring perfect power on the output
Powerware Hot Sync Patented paralleling technology requires no communication between modules, eliminating a system-level single point-offailure; available for both redundant and capacity systems.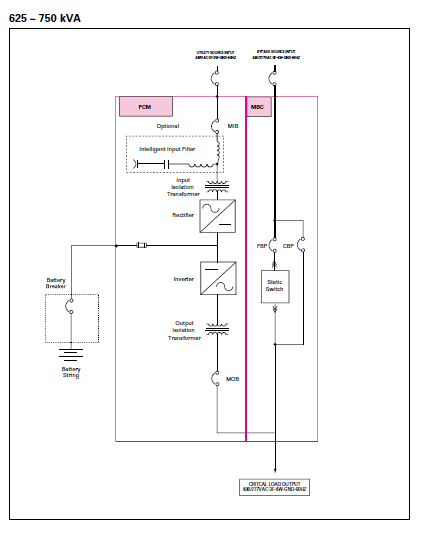 The Powerware 9315 is available in the following system configurations:
Single Module – Reverse Transfer
Multi–Module – Powerware Hot Sync-Redundant
Multi-Module – Powerware Hot Sync-Capacity
Applications
Data centers
Server farms
Telecommunication installations
Internet service providers
Transportation systems
Security operations
Broadcasting and entertainment
Process control equipment
Financial systems
Credit card operations
Medical / Healthcare
Industrial systems
Specifications:
Product Snapshot
Power Rating
200-750 kVA
Voltage
208, 400, 480, 600 Vac 3 Ph
Frequency
60 Hz
Configuration
Tower
Product Series
Powerware
Documentation: