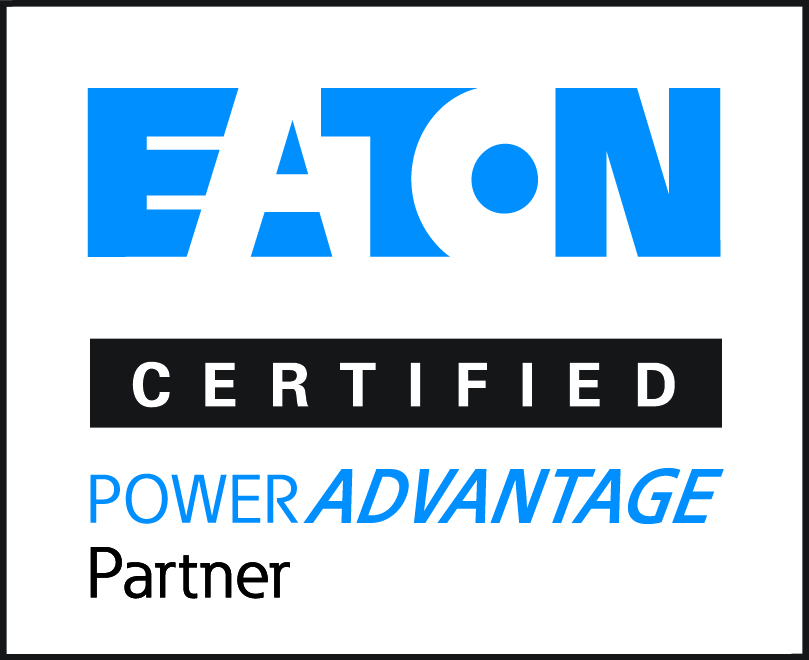 Eaton 9390IT UPS

Uninterruptible Power Supply

Sorry, this product is no longer available, please contact us for a replacement.
More pricing below, click here!
Overview:
The 9390IT offers data centers and facilities greater flexibility and simplicity than ever before. Not available on competitive UPSs in this class, the 9390IT delivers simple plug-and-play power connections and expansion. Now data centers and facilities no longer need to hire expensive electricians when adding equipment racks or changing floor layouts. By simply plugging in a compatible extension cable and/or ePDU, new racks can be powered in a matter of minutes.
The 9390IT provides superior protection and efficiency through transformerless design and sophisticated sensing and control circuitry. The 9390IT delivers 99 percent efficiency, compared to 92 percent for the same-sized competitive UPS. The 9390IT also provides optimal efficiency across the UPS load range, meaning it maintains high efficiency down to the 20 percent load level. The 9390IT enables you to yield significant savings on day one, and not after years of expansion to full capacity.
9390IT Configurations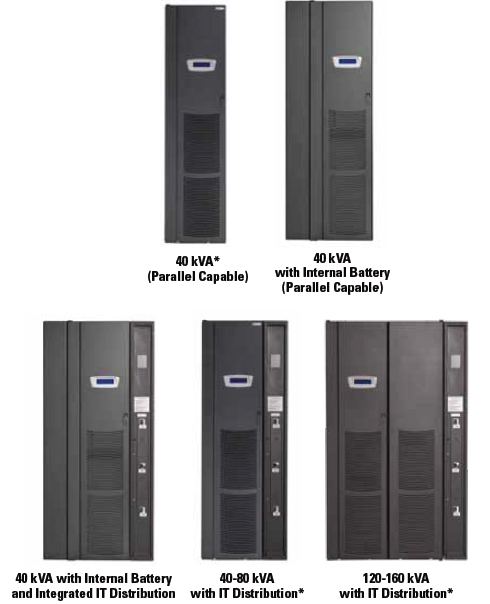 Features:
Available receptacle options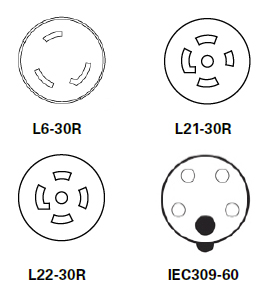 IT distribution sidecar offers plug-and-play power distribution
9330IT UPSs feature an IT distribution sidecar which allows for power distribution directly from the UPS. The sidecar features an integrated maintenance bypass accessible from the front for easy maintenance and service. You can add racks and additional capacity without requiring an electrician to add a branch to an existing panelboard.
Intelligent web-based management and monitoring
Intelligent Power Software Suite (IPSS), Eaton's innovative software solution, combines the two most critical applications in ensuring system uptime and data integrity: power monitoring and management, and graceful shutdown during an extended power outage. IPSS not only enables you to manage the 9390IT, it lets you manage other power devices across your network. All from a web-based, easy-to-use interface.
Easy plug-and-play distribution
Single-corded loads The 9390IT is perfect for powering single-corded loads in an end-of-row configuration. By simply plugging in compatible ePDUs and extension cables (if necessary) you can add racks and power equipment easily.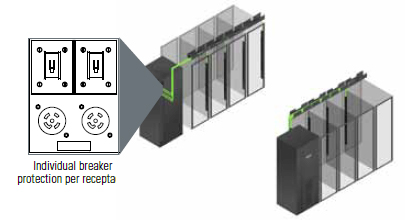 Dual-corded loads The 9390IT is also convenient for dual-corded loads and adding redundancy. By placing one 9390IT at each end of the row, ePDUs can be easily run to power servers and IT equipment giving you a redundant power scheme.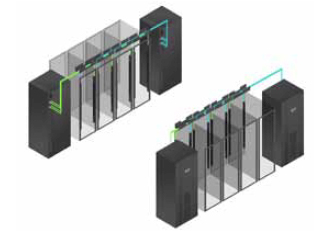 Energy Saver System delivers 99% efficiency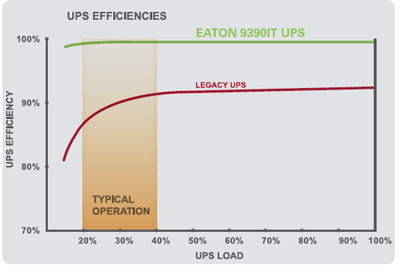 The 9390IT provides the highest efficiency and the highest reliability in an integrated system. And this efficiency translates directly to cost-savings. By using Eaton's Energy Saver System (ESS) the 9390IT offers flexible, on-demand functionality. It does this by placing the inverter in "ready state" during optimal conditions, and flashing to full double-conversion online in less than 2 milliseconds when a power problem is sensed. This is different from conventional UPS eco modes, where the inverter has to start cold, which extends the transition time greatly and can cause in-rush and downstream static switch problems.
Specifications:
Product Snapshot
Power Rating
40-160 kVA / 36-144 kW
Voltage
208 and 480 3 Ph
Frequency
55-65 Hz
Configuration
End of row tower
Product Series
Eaton
9390IT UPS Models
Part Number
Power Rating(VA/Watts)
Input Plug
Output Receptacles
TA04A1001150010

40000 / 36000
Hardwired
Hardwired
TA04A2001150010

40000 / 36000
Hardwired
Hardwired
Pricing Notes:
Pricing and product availability subject to change without notice.